Rosé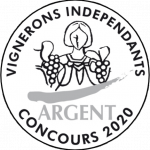 Pinot noir, Pinot Meunier, Chardonnay
- Appearance : Soft pink dress it delicate salmon-pink highlights. The foam is abundant and the many strings of delicate bubbles that make merry on the surface give life to the wine.
- Aroma : Ripe red fruit (strawberry, cherry and red currant). In addition there are minty notes and fruit brandy (kirsch). A spicy touch reminiscent
of cinnamon develops with agitation.
- Taste : Freshness and fruit explode, cherry and strawberry blend harmoniously. A peppery nuance signs the finish.
This Champagne can be served ith a straberry tart, a clafoutis or a red fruit crumble.