Blanc de Blancs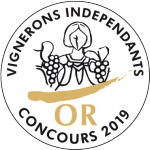 Chardonnay 100%
Extra-Brut
BLENDING OF THREE YEARS 2011, 2012 AND 2013

- Appearance : Serving this wine seduces with its white and sensual foam, and fine cordon.
- Aroma : This cuvee is expressed with a big freshness and minerality.
The aromas of white flower and citrus dominate.
- Taste : The liveliness supports the aromas of citrus fruits which evolves towards notes of honey.
This champagne suit perfectly to go with a grilled fish or seafood.