Les Semons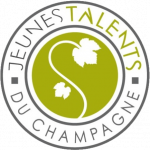 Chardonnay 70%, Pinot Noir 30%
- Appearance : The clear yellow color with light green reflections which adorns this wine clearly evokes the Chardonnay grape. The columns of bubbles which regularly escape give life to effervescence.
- Aroma : Very delicate scents of white flowers that evoke lime and acacia. Citrus fruits are also present with fresh lemon and grapefruit. Finally, more airy notes are expressed after a few minutes of aeration.
- Taste : Freshness and sparkle. The wine is bright and charming. Freshness is maintained to the last.
This champagne can be served with a river fish (trout, perch), but we will also appreciate it late in the afternoon, on a terrace or in the garden.
Available in magnums and half bottles.